Description
We're a group of independent game developers who want to create new and exciting interactive works. We are guided by the principle that independent developers are free to be daring in design, and sometimes being simple is daring. Armed with nostalgia for the games of yore and a sense of amazement at the tools available to indie developers nowadays, we're hoping to make something unmistakably crafted by, and for, love of the game. We hope to inspire other independent developers, just as we've been inspired by the output of other individuals and small groups.
History
Projects
---
Videos
There are currently no trailers available for Breakfall. Check back later for more or contact us for specific requests!
---
Images
There are far more images available for Breakfall, but these are the ones we felt would be most useful to you. If you have specific requests, please do contact us!
---
Logo & Icon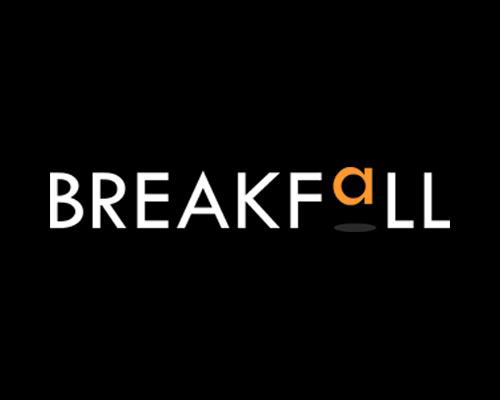 ---
Awards & Recognition
---
Team & Repeating Collaborators
Jason Nuyens

Mike Keogh

Martin Gauthier

Jan Kozlowski

Andrew Jobin

Angele Desjardins

Contact
---
presskit() by Rami Ismail (Vlambeer) - also thanks to these fine folks